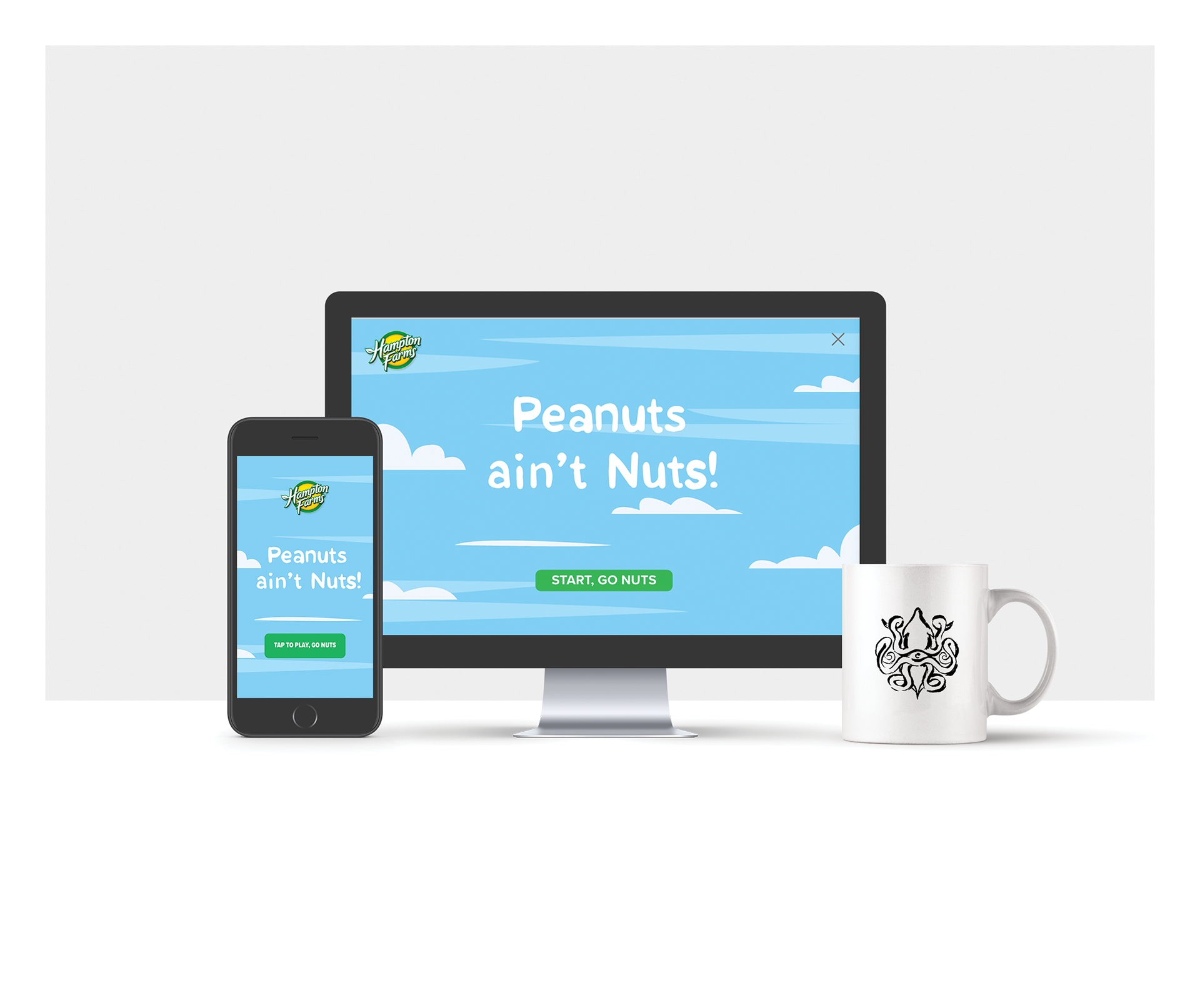 Project Type:

Web Design, Digital and Print Campaign
Roles:

UX/UI Designer, Interaction Designer, Graphic Designer
"Make it Sexy" was a campaign project I completed to make a parity product special. A little known fact about peanuts is that they are not nuts, they're legumes, I chose Hampton Farms for my campaign and titled it,
"Peanuts Ain't Nuts"
.
Using Adobe XD, I designed a desktop-mobile game to be integrated into the existing Hampton Farms website. Once a user completes the game and brings the peanut home to its rightful family, the user is rewarded with the Legume Family recipe book. The recipe book is revealed on the Hampton Farms website where the user can browse, download, comment, like and share his/her/their favorite healthy meals. I made the mobile design first, then the desktop version.